Hello ladies,
So today i want to talk to you about the 'Benefit' kit 'Finding Mr. Bright'.
I didn't use to pay attention to facial contouring and highlighting ,and didn't know how important and changing they can be . until i watched a video on youtube about how to contour and highlight your face. and decided to try doing it!!
It your not familiar with these words I'll briefly explain them to you.
So Contouring is using dark colors (4 to 6 shades darker than your skin tone) to define/accentuate some areas of your face such as your cheeks ,nose....
As for Highlighting , it is the opposite of contouring , Highlighting is using a bright color on the areas of you face you want to stand out and show for exempt your cheek bones ,cupid's bow , chin or nose .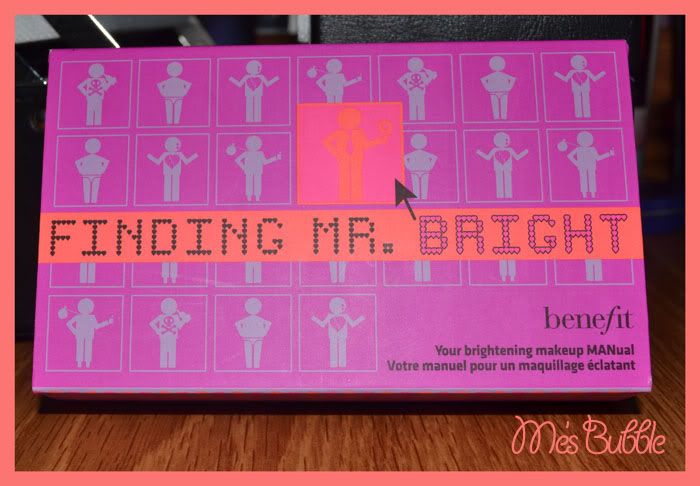 'Finding Mr. Bright' includes 4 of 'Benefit's best-sellers , that are related to brightening the skin .
these 4 products are: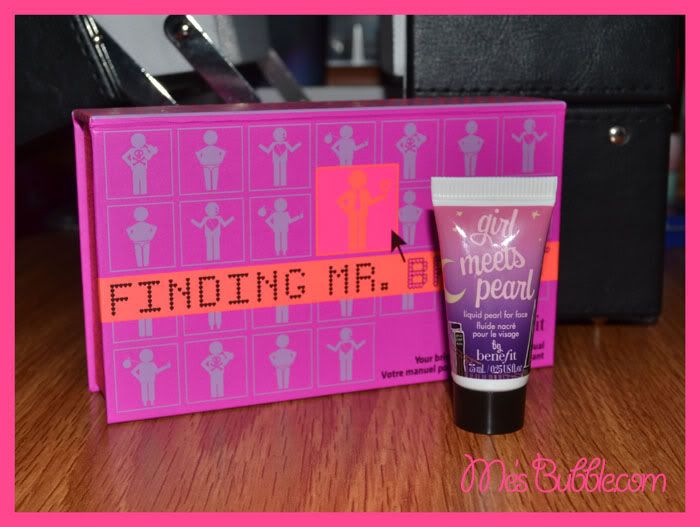 Girl Meets Pearl :

which is a golden pink liquid that can be used alone or with the daily moisturizer or foundation. it can be applied after the foundation by blotting it with your fingers.
i personally use it occasionally with my foundation or add some glow to my face, it is very very light that you almost don't notice it (or maybe i don't use enough!) i give it a 6/10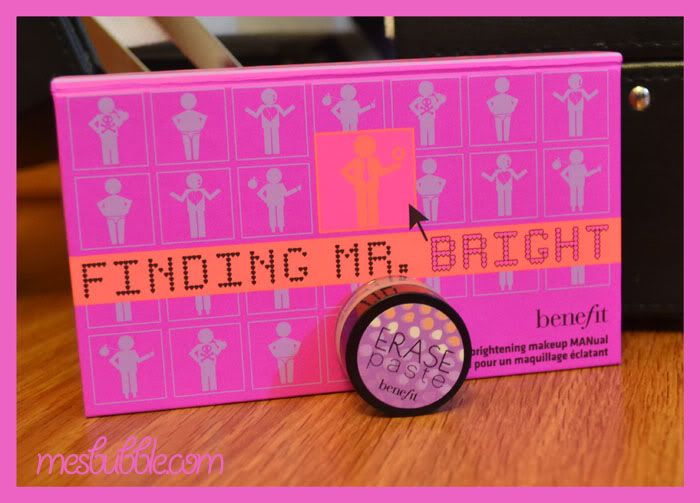 Erase Paste :
and that is an amazing concealer for dark circles under the eyes , but not as good for blemishes or acne , so don't count on it to cover anything but your dark circle!! i loooove it so I'll give it a 9.5/10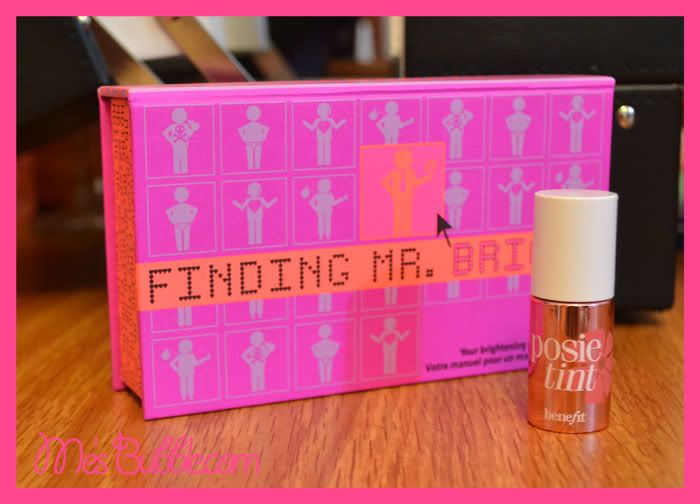 Posie Tint :
is a tint (dah!) Lol .Well actually it is a tint for cheeks and lips. it comes in a container that has a brush similar to a nail polish .
It is a long lasting ,tears proof blusher, and a kiss proof lip tint (it's not a lip gloss).
I think that this is a very nice product especially for the cheeks and lips. But( unfortunately for me ) after i use it my cheeks feel itchy and get swollen!!! but it's good for the lips !! i give it a 6/10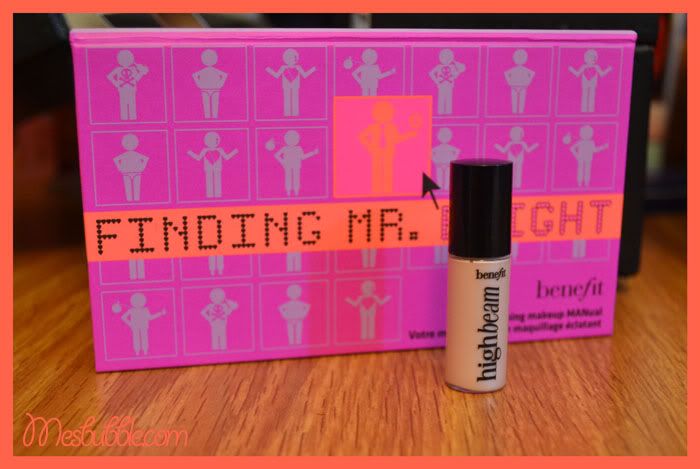 Last but definitely not least ,
High Beam:
Now this is the best highlighter ever!!
it is so illuminating and generously pigmented that a little quantity of it gives you an amazing glow . i adore it!!! i give it 10/10.
I think that this kit is really good ,not only because it's a great way to try 4 products in a price(or less) of one,but also because hygienically good ,with this size you are sure that the product won't last untill it collects bacterias an dust ( anti-bacterial freak!!) .
thank you for reading i hope you like this review.