Hello Ladies,
How are you doing? how are with Ramadan??
today I'm gonna write a review about an cosmetic e shop.
So, I've been hearing pretty good things about the Coastal Scents cosmetics for a while now, and I've decided to give it a try .
The company is based in the USA and they ship worldwide , but i hate waiting weeks for my orders to arrive -i don't want them anymore by the time they arrive!!!- Fortunately , i came across a e shop based here in the UAE and they are a Coastal Scents resellers!!
this Website is
http://www.mhcozmetix.com/
.
I check the website and found that they also sell other cosmetics brands at a low price (at least 10% lower than the market price) and all their products are 100% Authentic , so i decided to order few thing as a trial , and i don't regret it!! the service is excellent , they deliver the order very fast (2 working days) , and their payment method is very convenient (Cash on delivery )..What more could i ask for!!
This is my purchases and how i received them!!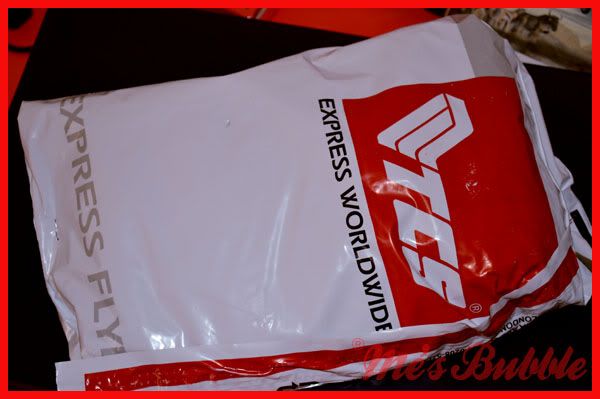 i received the items in this regular bag, i was expecting a box because cosmetics are fragile but everything was in good condition because......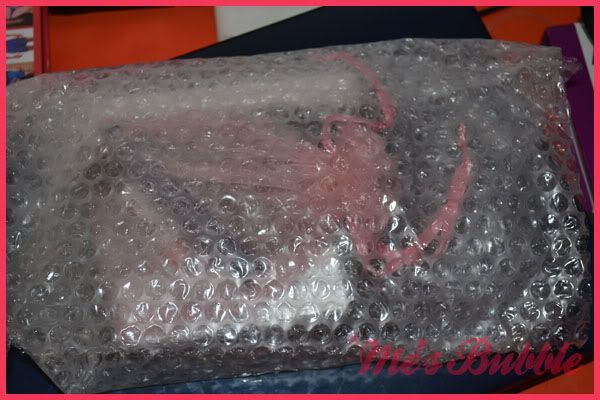 ...everything was well wrapped in a Bubble wrap .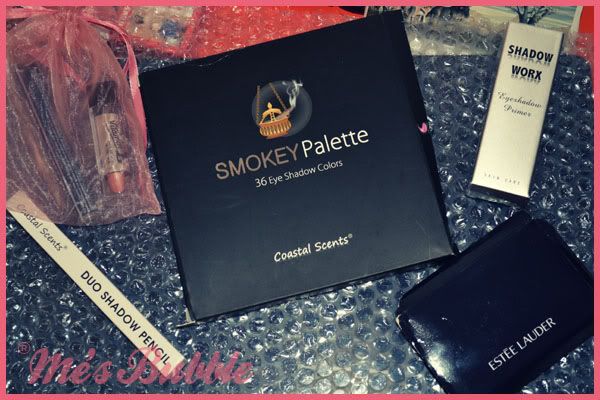 my order.
They also sent me a lip gloss and a lip stick as a gift !!
I'll write a review about each item separately!
i hope you like this review.
Thank you For reading.
Peace.
Me's Bubble.